HOW OFTEN SHOULD I CLEAN?
Hear from the experts at Preferred SoftWash about cleaning at your home.
WHY DO OUR CUSTOMERS LOVE PREFERRED SOFTWASH?
Because we care.
It's a simple explanation, but the impact is huge. More than 80% of our customers are long-term ones, and we're proud to be constantly expanding our community of satisfied home and business owners across South Carolina.
Your complete satisfaction and repeat business is our #1 priority.
These are two goals that we take seriously, and our policies are proof. When you trust Preferred SoftWash for your property's needs, you'll always get: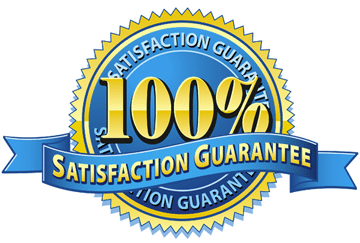 Preferred SoftWash takes the quality and curb appeal of your property seriously. In our eyes, our customers are always #1. From exterior washing to roof cleaning, from gutter cleaning and whitening to concrete cleaning, you can choose Preferred Soft Wash with the confidence that you're getting the best. Plain and simple.
Your property is special — And we're proud to do our part to keep it special for years to come! Whether you own a multi-unit business or a cozy home, you've got a long-term ally in Preferred SoftWash. Get started with a free quote today!
Our pressure washing services deliver results today…. And benefits tomorrow.
Preferred SoftWash proudly serves the greater Greer and Simpsonville areas with pressure washing solutions that kick start curb appeal, maintain quality, and secure the long life of your home. Every residential and commercial property should be a source of pride. Our team provides the skills and equipment to uphold your investment.
Why We Provide Pressure Washing Solutions
Each home and business is different, and Preferred SoftWash is committed to delivering customized services that honor the one-of-a-kind nature of your property. We use pressure washing and soft washing services to restore your exterior, roof, concrete, and gutters to their 'just like new' aesthetic. But we also go further, since looks can only get you so far. Preferred Soft Wash pledges that our service will help your property last longer and require fewer repairs.
Two Solutions, One Result
Preferred SoftWash provides two broad services to our Greer and Simpsonville customers. They include:
Every customer in Greer, Simpsonville, and the surrounding South Carolina area is unique, but they all share something in common: They deserve consistent service and exceptional results. When you choose Preferred SoftWash, you're getting just that!
Call Us Today or Get A Free Estimate